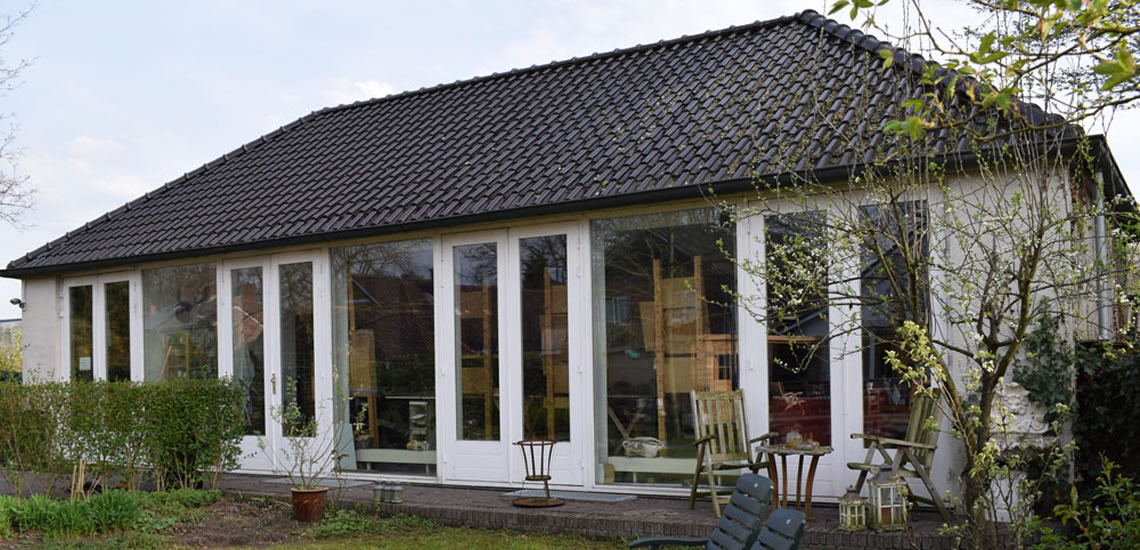 In the next couple of pages you will find a lot of information regarding the artwork of the Dutch artist Astrid Vredegoor, her studio Astrid Vredegoor, the workshops and the team building and groups activities.
Astrid Vredegoor lives and works in the cosy village of Lichtenvoorde in the Nederlands, but she exposes her artwork all over the Netherlands. In the exhibition agenda on this site, you will find all current information.
Art courses and diverse workshops are being given in her own studio Astrid Vredegoor in Lichtenvoorde. This is also the place for many more activities. More information about the courses, the studio, dates and prices you will find on this site or simply send an e-mail and enquire.
A significant part of the site forms her art gallery. Under the header "Art Works" you will find a big part of her art work available for sale. Her works are split over diverse categories like; Recent work, Woodprints, Oil paintings / Graphite, and Etching / Dry needle. Feel free to make your choice and simply order your Artwork by the shopping card system.
If you prefer to ask Astrid to make a personal art work for you, please use the contact button on this site and let the artist know by e-mail what you request is and what ideas you have in mind. Do not forget to leave your full name, address and e-mail address. On return she will contact you and can send you a quotation. Any more questions, please let her know.
We ship all over the world.
Please use the contact button for more information. Of course you can place an order by using the shopping card system and pay it by Bank-transfer or Paypal.
We wish you a pleasant journey in the world of Astrid Vredegoor.